**Update: We just completed a review of the best online event planning course here. If you are interested in a course, please read it. Otherwise keep reading below or go to the colleges, degrees or certifications pages.**
—–
Finding the right path to learn about event planning can be hard to do. The reason is that there are many ways to learn and become successful at it. You have to find out which route is best for you and we can help you navigate the way.
On this website we will show you all the possible ways to learn about event planning. Since you probably found us by searching for the academic route, we go in-depth about colleges and courses.
Ways To Become An Event Planner (Quick Summary)
Option 1: Get a degree in event planning or hospitality management
Option 2: Get an event planning certification or take an online course
Option 3: Find a job, internship or volunteer opportunity
Option 4: Start your own business
Event Planning Degree
If you plan on attending a two-year or four-year college, you can look for schools that offer an event planning degree. Actual 'event planning degrees' are not very common and you can find a list of schools that offer this degree on our colleges page. This is the most traditional route.
Do not worry though – there are many degree options that are just as widely accepted as a rare event planning degree. These degrees are sometimes called:
hospitality management
tourism management
event marketing
hotel management
music production
Other strong options for a career in event planning are public relations or communications degrees.
After you receive any of the above degrees, you can gain further qualification by completing an event planning certification program. By having a degree and a certification you greatly increase your chances of getting a job as a planner.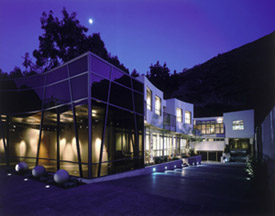 If you are getting ready to graduate from high school and are looking for a college we recommend you review our Event Planning Colleges page.
Some people already have a college degree or do not want to take the four-years required to earn your degree so they look for other options like shorter planning courses or certifications. This is also a very viable option and many people get jobs this way.
Event Planning is a very hands-on field therefore short courses combined with internships are often times just as valuable as a college degree.
Please read our Event Planning Courses section for info on good courses.
Event Planning Home Study Courses
There are many event planning home study courses available. Some are better than others.
We recommend that if you go this route it is helpful to combine the home study with an internship or volunteering with a non-profit organization to strengthen your experience.
Often times taking a home study course can be just as effective as having a college degree in event planning. Employers value having hands-on experience.
We rank and review the most popular home study courses.
Event Planning Certifications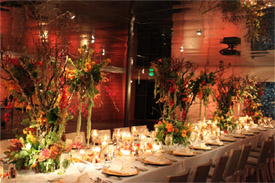 There are several certification programs you can get to add to your resume when applying for a job or talking to clients but it is recommended you first complete an event planning degree program or home study course.
A certification is great but you must still be able to demonstrate your knowledge and experience in order to put it to use.
Here is a list of well recognized certifications:
Certified Special Event Professional (CSEP)
Certified Meeting Professional (CMP)
The Professional Convention Management Association (PCMA)
International Special Events Society (ISES)
National Association of Catering Executives (NACE)
It is important to know the difference between a "certification" and a "certificate". The four most recognized certification programs above are official "certifications", however a "certificate" is merely something any course can offer. If you position your "certificate" properly, it can help you but we recommend you get an official "certification" if that is an option for you.
Event Planning Internships
Getting hands-on experience with planning events is very important. Most colleges and home study programs teach you about the industry but you learn better when you get to watch a real event come together.
This is why creating a portfolio of your work is one of the most important things you can do.
By doing an internship with an event planning company, you can combine the knowledge from your previous study with hands-on experience for a more powerful resume when applying for a job.
To get an internship you can either look for openings on popular job sites like Craigslist or you can volunteer at an event with a local non-profit. Often times it is easier to volunteer at events than it is to get hired as an intern. By volunteering at events, you can take photos of the event and document your actions to start putting together your portfolio.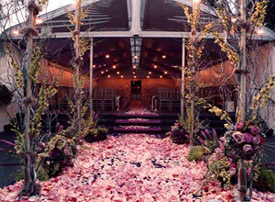 Another important difference is when you volunteer it is typically done on an event-by-event basis; whereas when you intern you are expected to commit to working 10+ hours per week for several months. Both experiences are valuable and you can pursue both simultaneously as long as you have the time.
Do you have any specific questions about the above information? If you do, you can ask us questions on our contact page.