Event Planning Schools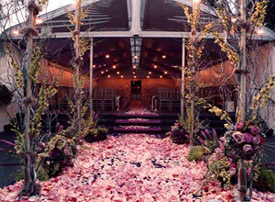 If you think it is difficult to find the right event planning school for you think again. We will show you all the options available to you in learning the event planning industry.
There are many ways to become an event planner.
On this site, you will find rankings for the best event planning colleges, certification programs and courses.
You will also find information about event planning degrees, jobs and internships.
Ways To Become An Event Planner
There are many ways to become an event planner. The most traditional is to go to a college that offers an event planning degree. If you want to get a job as an event planner, event coordinator or event manager then we recommend going to college to get your degree.
Event Planning is not a degree that every college offers, and some schools call the degree by different names. For example, other names for an event planning degree can be:
Event Marketing
Hospitality Management
Tourism Management
Music Production
Hotel Management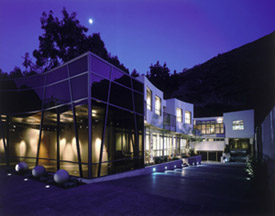 If you are getting ready to graduate from high school and are looking for a college we recommend you review our Event Planning Colleges page.
Some people already have a college degree or do not want to take the four-years required to earn your degree so they look for other options like shorter planning courses or certifications. This is also a very viable option and many people get jobs this way.
Event Planning is a very hands-on field therefore short courses combined with internships are often times just as valuable as a college degree.
Please read our Event Planning Courses section for info on good courses.
Event Planning Home Study Courses
There are many event planning home study courses available. Some are better than others.
We recommend that if you go this route it is helpful to combine the home study with an internship or volunteering with a non-profit organization to strengthen your experience.
Often times taking a home study course can be just as effective as having a college degree in event planning. Employers value having hands-on experience.
We rank and review the most popular home study courses.
Event Planning Certifications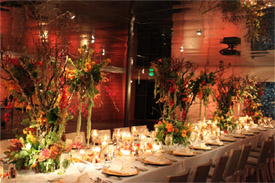 There are several certification programs you can get to add to your resume when applying for a job or talking to clients but you must first complete an event planning degree program or home study course.
A certification is great but you must still be able to demonstrate your knowledge and experience in order to put it to use.
Here is a list of well recognized certifications.
Event Planning Internships
Getting hands-on experience with planning events is very important. Most colleges and home study programs teach you about the industry but you learn better when you get to watch a real event come together.
By doing an internship with an event planning company, you can combine the knowledge from your previous study with hands-on experience for a more powerful resume when applying for a job.
To get an internship you can either look for openings on popular job sites like Craigslist or you can volunteer at an event with a local non-profit. Often times it is easier to volunteer at events than it is to get hired as an intern.
Another important difference is that when you volunteer it is typically done on an event-by-event basis; whereas when you intern you are expected to commit to working 10+ hours per week for several months.